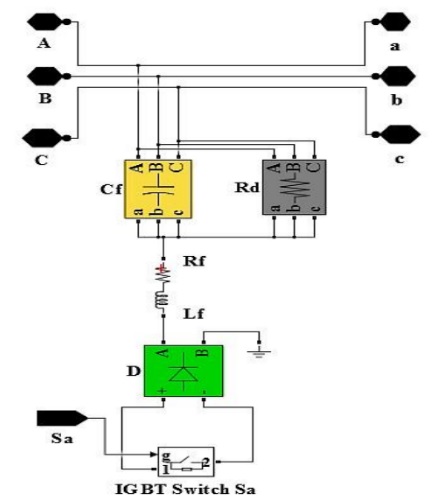 A Flexible Alternating Current Transmission System-Green Plug Scheme for Smart Grid Applications
Abstract
The paper presents a new dynamic voltage stabilization Flexible AC Transmission System (FACTS) scheme for smart- grid applications with nonlinear loads and distributed generation.
The use of wind, photovoltaic and battery storage systems with nonlinear loads and DC-AC solid state interface creates voltage stability and power quality problems and reduce energy efficient utilization. In this paper a Green Plug Shunt Filter Compensator (GP-SFC) is validated as an effective FACTS-switched shunt LC compensation device for dynamically modulating the Thevenin's impedance at the point of common coupling, for efficient energy transfer utilization as well as voltage stabilization. The GP-SFC FACTS device is validated using MATLAB-Simulink simulation environment with varying load and system conditions including open circuit and short circuit fault conditions and load reductions. The coordinated, multi-regulation, inter coupled dynamic controller scheme ensures the GP-SFC device effectiveness in improving power quality at key AC buses, while reducing inrush currents and transient over-voltage/switching recovery voltage excursions.
URN:
https://sloi.org/urn:sl:tjoee118
Copyright (c) 2016 Turkish Journal of Electromechanics and Energy
This work is licensed under a
Creative Commons Attribution-NonCommercial 4.0 International License
.
Indexed in: